Note from William: This post continues my series of observances of performances that I attended at San Francisco Opera during the general directorship of Kurt Herbert Adler. This is the second of five such observances of performances from the company's 1966 Spring Opera Theater season.
The second evening on my 1966 SPOT subscription was Donizetti's "Lucia di Lammermoor".
At this point I had only seen one performance of "Lucia" [Historical Performances: Leyla Gencer's Stunning "Lucia" at Los Angeles' Shrine Auditorium – November 10, 1957], but it was a memorable one with the incomparable Turkish soprano Leyla Gencer as Lucia and two great Italian artists, tenor Gianni Raimondi and baritone Giuseppe Taddei as Edgardo and Enrico
The Spring Opera Theater enlisted soprano Linda Newman, who had sung the role in English on the NBC Opera Theater. Having experienced Gencer's brilliantly performed Lucia, I found Newman no match for Gencer's spectacular coloratura performance of nine seasons previous.
[Below: Soprano Linda Newman as Lucia di Lammermoor; edited image, based on a production photograph, courtesy of the San Francisco Opera Archives.]
The evening's excitement was provided by the Edgardo of Nicholas di Virgilio and the Enrico of David Clatworthy.
[Below: Raimondo (Howard Enns, left) comes upon Edgardo (Nicholas di Virgilio, right) in a graveyard; edited image, based on a production photograph, courtesy of the San Francisco OPera Archives.]
Both artists were mainstays of the New York City Opera, from which several of the SPOT artists were recruited.
Both artists had large expressive voices that, in the singer-friendly War Memorial Opera House, captured the inherent drama in Donizetti's music.
[Baritone David Clatworthy was Enrico; edited image, based on a publicity photograph.]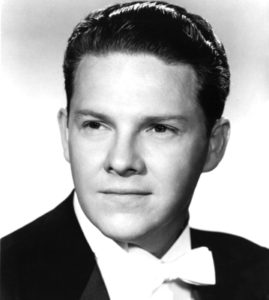 Also in the cast was Harold Enns as Raimondo. Enns, who had sung small roles with the San Francisco Opera in the mid-1950s was accepted into the very first class of Merola Young Artists in 1957 (along with, among other successful artists, heldentenor Jess Thomas and television actor Harve Presnell of "Dawson's Creek" and other prime-time shows.) Enns returned to the company for principal assignments in Spring Opera performances in 1966, 1967 and 1969.
The Arturo was tenor Perry Price, who sang leading roles with the New York City Opera and was a leading tenor for the Staatstheater Augsburg, Germany. I saw him once more at the War Memorial Opera House in 1970 as Tamino in Mozart's "Magic Flute", but also saw him perform at the Dorothy Chandler Pavilion in Los Angeles during the New York City Opera tours.
The maid Alisa was played by mezzo-soprano Carol Kirkpatrick, whose large voice seemed out of place for a tiny role, albeit one that sings one of the two female parts in the famous Sextet. A half century later it is not so unusual for small roles to be entrusted to large voices, a consequence of young artists' programs turning out more excellent opera voices than there are roles to sing them.
Kirkpatrick took a variety of roles in the 1966 Fall and subsequent seasons. She returned to SPOT for bigger roles – Giulietta in Offenbach's "The Tales of Hoffmann" and Lola in Mascagni's "Cavalleria Rusticana". In the latter she was joined by the Turiddu of Nicholas di Virgilio. (Di Virgilio and Kirkpatrick were Turiddu and Lola in my first "Cavalleria Rusticana" in the next season's SPOT).
The traditional staging was by Matthew Farruggio, whom San Francisco Opera's General Director Kurt Herbert Adler had invited to direct SPOT performances of Puccini's "La Boheme" and "Tosca" beginning in 1962. In the 1965 Fall season, Farruggio made his San Francisco Opera main season debut directing revivals of Rossini's "Barber of Seville" [Historical Performances: "Barber of Seville" with Meneguzzer, Blankenburg, Vinay, Trama – San Francisco Opera, October 24, 1965] and "Tosca" [Historical Performances: "Tosca" with Marie Collier, Jess Thomas and Ramon Vinay – San Francisco Opera, October 21, 1965].
[Below: Matthew Farruggio's staging of the wedding scene in the 1966 SPOT production of "Lucia di Lammermoor"; edited image, based on a production photograph, courtesy of the San Francisco Opera Archives.]
Maestro Gerhard Samuel, whose Bay Area conducting assignments included the Oakland Symphony Orchestra and San Francisco Ballet Orchestra, conducted one SPOT opera a year between 1965 and 1967.
As with the previous week's opera (although there is less dancing in "Lucia" than in "Mignon"), Carlos Carvajal was the choreographer.